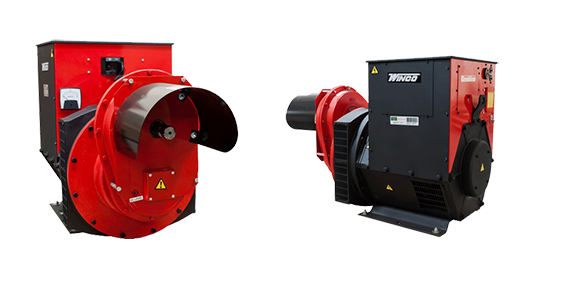 Moxy Power Systems
PTO (Power Take Off)
Whether you own a hobby farm or produce livestock commercially, a PTO generator is necessary for you; allowing you to operate AC power tools or equipment when there is no power source nearby. You're already generating power when running your truck or tractor, so take advantage of it! You can also use your PTO as a back up power source for your home, barn or outbuildings.
First, match the PTO to the horsepower of your tractor's engine. (2 HP = 1 kW of electricity).
Second, match the PTO to the rpms of your tractor. PTO shafts typically run at 540 or 1,000 rpms. If you have a newer tractor, it likely runs at either speed. If you have an older tractor, match your PTO to the tractor.
Third, match the PTO to your power voltage, either single-phase or three-phase.
Moxy Power Systems offers single or three phase PTOs ranging from 15kW – 150kW and 540 – 1,000 rpms.
Contact us for your PTO generator needs.